Unfortunately there are no Safer Neighbourhood team (SNT) staff available tonight . When there are staff on duty we will make every effort to attend, all the council meeting dates our in our diary. Please find below a monthly report for you area.
RTC's: Three RTC's have been reported, two non-injury and sadly one fatal.
Mobile Patrols: SNT have been carrying out regular mobile patrols within your area, including foot patrols of the town centre and visiting all supermarkets.
Suspicious Circumstances: Report of male trying car door handles on Queensway, arrest made, Report of a drone flying in gardens on Talbot Crescent.
Anti-Social Behaviour: Reports of vehicles speeding on Bridgewater St and Tarpourley Rd, regular patrols being carried out to identify drivers. Report of children lighting a fire on Jubilee Park
West Mercia website:
West Mercia website can be used to Report incidents, Did you know that West Mercia prioritise on line reports (www.westmercia.police.uk/ro/report) in exactly the same way as calls to 101.
The site also provides Crime prevention advice and tips: (www.westmercia.police.uk/cp/crime-prevention)
MONTHLY Crime advice:
Buying Online
Do some research to find out what a fair or competitive price is for similar goods in the same condition; if the offer sounds too good to miss out on, it might not really exist, be fake or of inferior quality.
Fraudsters often use stock images or other people's images, or use the same image on multiple websites/adverts. You can check if images appear elsewhere on the internet through websites like TinEye or reverse.photos.
Check the seller or buyer's review history and feedback from other reviewers. Beware of accounts that may have been set up very recently with lots of favourable feedback that sounds similar, this could be an indication of fake reviews.
Always use the site's recommended payment site, if they have one, and read the terms and conditions to understand what you are protected for. If you pay any other way than via a recommended payment site, you may not be able to recover your money.
Where there's no recommended payment site, paying via credit card or known third party payment providers is preferable to direct bank transfers. Check your bank statements or online account regularly.
Make sure that the website you're buying from is genuine – and not a fake or copycat site – by typing in the address yourself and checking the spelling. Fake addresses usually vary from authentic ones with just one or two incorrect letters.
Research sellers' and other bidders' selling history. And bear in mind that a website ending '.co.uk' doesn't necessarily mean it's based in the UK. Check the address of the company and the phone number.
Don't make payment over insecure WiFi (a public WiFi or one with no password to access).
Make sure you're making payments on a secure site. You can check the link is secure in two ways:
there should be a padlock symbol in the browser window where you can see the site address / URL when you log in or register (beware on unfamiliar sites as this can be faked); if you're not sure the webpage is genuine, don't use it.; be sure that the padlock is within the address bar at the top of the screen, not on the page itself
the web address should begin with 'https://'; the 's' stands for 'secure'
Campaign: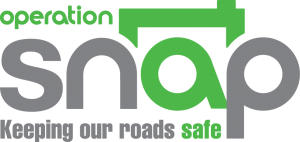 As part of Operation Snap, members of the public can report and submit digital footage showing potential traffic offences via a secure online form. The form can be found on https://www.westmercia.police.uk/operationsnap
This can range from driving dangerously or carelessly to overtaking on solid white lines, using a mobile phone while driving, ignoring traffic lights or dangerous driving around other road users, such as horse riders and cyclists.
Your submission will be sent to West Mercia Police where the evidence will be reviewed by one of our road traffic police officers.
Due to the large volume of submissions received each week, we are unable to update each submitter regarding the outcome of their allegation. However, all submissions are dealt with pro-actively to help reduce risk taking and poor driving on our counties roads.
Any footage submitted through the portal can be used by us to help educate other road users and to advise on case results.
For more information, please see the Frequently Asked Questions section or email OpSnap@westmercia.pnn.police.uk
The SNT would like to thank the local residents for calling 101 and passing on information.
PC 1158 Deb's WHEELER
SNT
Whitchurch