All Town Councillors can be reached by contacting the Civic Centre on 01948 665761 or emailing the Town Clerk: clerk@whitchurchcouncil.uk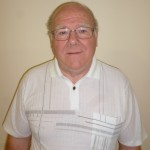 South Ward Email: john.sinnott@whitchurchtowncouncil.gov.uk
I was born and brought up on the Wirral and after leaving school joined an accountancy firm in Liverpool to train as a Charted Accountant. I decided that it was not what I wanted to do and joined the Army. On leaving the Army after almost 27 years I became a Local Government Officer and settled in Shropshire, first in Telford and then some 25 years ago in Edgeley. I have been married to Jacqueline for 53 years and we have two children, one of each and three grandchildren. I was persuaded to join Whitchurch Town Council some eight years ago and will continue to work hard for the Town.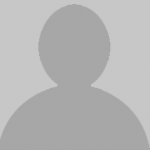 Cllr Andy Hall – Deputy Mayor
South Ward Email: andy.hall@whitchurchtowncouncil.gov.uk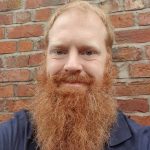 North Ward Email: paul.busby@whitchurchtowncouncil.gov.uk
Hello! My name is Paul Busby. I've lived a good 34 years in Whitchurch, with a work focus on Marketing, Sales and Hospitality. Most of you will know me from working around town, or teaching self-defence classes for both adults and children.
I'm still learning, but I am here to offer an honest perspective for the town, and hope to support everyone to the best of my ability. Please get in touch if I can help at all.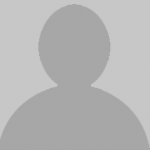 South Ward Email: alan.cooper@whitchurchtowncouncil.gov.uk
I was born and bred in Whitchurch third generation of which I am very proud. I was educated at the Town's Infants, Junior and Secondary Modern Schools. I have had a varied career locally and nationally including being a Medical Practice Manager for 11 years. For the last 10 years I have worked for the Shrewsbury and Telford Hospital NHS Trust at Telford. During this time I have progressed and extended my career taking on many new and exciting responsibilities, and I look forward to representing the people of Whitchurch as a Town Councillor.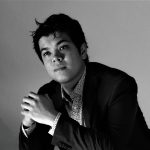 South Ward Email: gregory.ebbs@whitchurchtowncouncil.gov.uk
Gregory
is 25 years old and is a military antiques expert, website designer and entrepreneur in the town. Having lived in Wales, Malta, Thailand and Poland over the years,
Gregory
returned to Whitchurch amid the Covid 19 pandemic with the goal of seeking a career within the United Kingdom.
Gregory
Ebbs
has a BSc in International Relations, and a Msc from the University of Malta in Strategic Management and Public Policy.
Gregory
first moved to Whitchurch at the age of 16 to pursue his A level studies at Sir John Talbots College. Whilst at college,
Gregory
was an active participant in local youth groups including the Whitchurch Youth Council at the Beechtree Community Centre and the local Air Cadet Squadron.
As one of the youngest councillors in the county,
Gregory
wants to use his professional and educational experience to improve the lives of the local people in the community, create more jobs and activities for the youth of Whitchurch and increase the presence of the Police in the local community.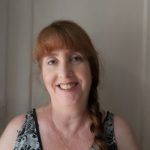 West Ward Email: rose.hall@whitchurchtowncouncil.gov.uk
I was born in Whitchurch and have lived and worked in and around our beautiful town. I have been lucky enough to be involved with our local Am Dram Society for 40 years and have enjoyed getting to know people through meeting members & audience's. I have seen a lot of changes in the Town good and bad. I joined the We are Whitchurch group to help with community projects and this has restored my faith in people and have loved seeing what can be achieved with time and teamwork. I'm looking forward to helping bring Whitchurch back on the map as a busy & thriving town.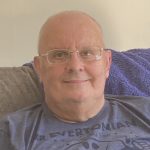 North Ward Email: robert.hewson@whitchurchtowncouncil.gov.uk
I moved to Whitchurch from Nantwich in 1984 and it is here where I met my late wife, Margaret. Together we have 3 children and 6 Grandchildren who have all attended our fantastic local schools and played for the local sports teams. My wife and I for many years participated in organising fundraising events in our great town for many of the local and some national charities. With the help of the very generous and supportive people of this town we were able to raise over £160,000 for the charities. I joined the local council in 2005 and thoroughly enjoyed my time serving the people of Whitchurch. In 2013 I was honoured to be elected as the towns mayor – something I am very proud and grateful for. I also spent a few years on the district council representing our town. In my spare time I enjoy spending time with my children, grandchildren and watching football. I am overjoyed to be back on the town council torepresent the Whitchurch people who have given me so much.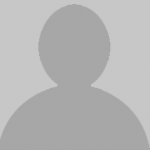 North Ward Email: adele.jackson@whitchurchtowncouncil.gov.uk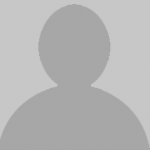 West Ward Email: pete.lea@whitchurchtowncouncil.gov.uk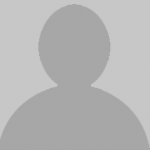 South Ward Email: john.martin@whitchurchtowncouncil.gov.uk
John Martin moved to Whitchurch in 2011, having spent most of his working life in Asia, running trading companies and as a shipping consultant. Interests include antique brown furniture, carpentry and gardening.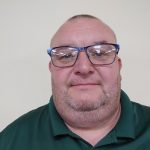 North Ward Email: matt.phipps@whitchurchtowncouncil.gov.uk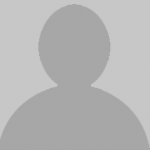 South Ward Email: mike.ridgway@whitchurchtowncouncil.gov.uk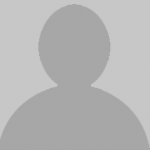 North Ward Email: giles.sullivan@whitchurchtowncouncil.gov.uk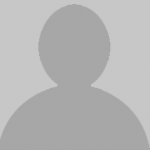 West Ward Email: jack.thornton@whitchurchtowncouncil.gov.uk